Seasonal Specialties at Artimex Artisan Mexican Bakery
For years, we have produced some of the seasonal Mexican traditional favorites for years. Here is some background on what those baked items are and what they mean to the Hispanic community:

Pan De Muerto

"Día de los Muertos" (Day of the Dead) is one of Mexico's most traditional holidays, reuniting and honoring beloved ancestors, family and friends.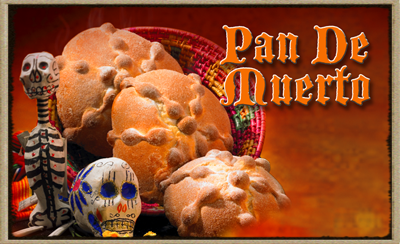 It is a celebration going back hundreds of years, that Aztec, Mayan, Toltec, Nahua, Tlaxcaltec, Chichimec and Tecpan indigenous peoples used to practice. In the Mexican culture, through this tradition, death seems to hold no terror.

"Día de los Muertos" is not a mournful commemoration, but instead, a happy and colorful celebration where death takes on a lively, friendly expression and is not a frightening stranger. A very beautiful, commemorative and colorfuly adorned table with mementos of the departed, their favorite foods and symbolic offerings like water, salt and pictures of the loved one, is created. This is called the "altar," where candles dispel the darkness, just as the souls are being illuminated from the shadows of death.

"Pan de Muerto" is a very traditional bread used for this special celebration, only made during this time of the year. The best "Pan de Muerto" can be found at El Gallo Giro restaurants in Southern California, and Artimex bakes it for them.


Rosca De Reyes

The Rosca de Reyes has its tradition beginning in southern Europe a few centuries ago to commemorate the Epiphany. On that day, people used to present to the Baby Jesus gifts that consisted mostly of dried fruits, flour, nuts, honey, and eggs, among other items. They would then take these items and bake a sweet roll in a circular shape to represent a crown.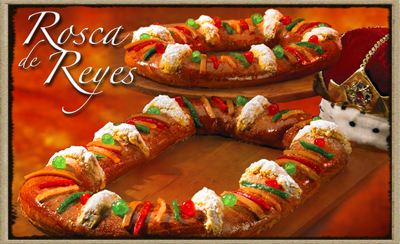 This would be in memory of the three wise men who followed the star of Bethlehem to Jesus. The bible says that the Kings were searching for Jesus, which is why there is a baby figurine hidden inside the Rosca de Reyes to symbolize this beautiful search.

Today in Mexico, it is a celebration with family and friends gathering to celebrate the Epiphany. The Rosca de Reyes is an integral part of this traditional celebration by having a little plastic baby doll that represents the baby Jesus, hidden in the bread. The person who finds the baby has to host a party on the 2nd of February, traditionally known in Mexico as "Día de la Candelaria."

Artimex makes a delicious Rosca de Reyes in three traditional sizes perfect for serving to any group.